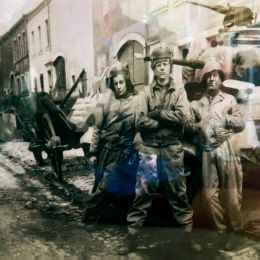 Meet Carl 
Carl Sjostedt (middle) was a member of the Greatest Generation—a group of selfless men that dedicated themselves to protecting our rights and freedoms.
It was never easy, and the days were long, but Carl spent years fighting in the 10th Armored Division of Patton's Third Army. Through difficult weather conditions, impossible odds, and more—Carl risked his life to protect his fellow soldiers and loved ones. His heroic actions earned him a Bronze Star, Silver Star, and Purple Heart.
It's the selfless actions of Carl that serve as our inspiration for Carl's Wine Vault. We are committed to protecting our customers' prized wine collections, just as Carl was determined to protect our way of life.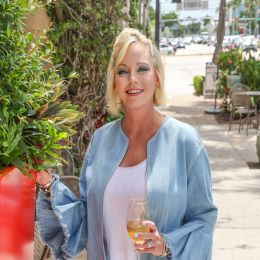 Rachel Keller
Carls Wine Vault founder Rachel Keller left the political arena to pursue her dream of owning a business that combined her true loves, wine and camaraderie. Rachel has over 25 years of experience providing high-end concierge services to affluent clients, she decided to combine her passion for wine with her business experience to create a luxury wine storage facility offering concierge-level service and amenities. In early 2020 Carls wine vault was created, inspired by the concept of privacy and extraordinary relationships, and has been the premier wine storage facility in the Naples Area serving collectors with state-of-the-art collections. We are the only full service, wine storage facility on Florida's west coast that offers both residential and corporate amenities. "Carl's Wine Vault offers storage for both private collectors and commercial clients. We can offer storage for up to 15,000 cases, with custom-designed temperature and humidity-controlled rooms available upon request."
Rachel has created a secure facility, that is equipped with several layers of security measures, including sensor cameras and 24-hour monitoring, and a hurricane-proof building that can withstand the strongest hurricanes. We understand that the safety of your wine is always your top priority and we are committed to making your experience is easy and convenient, offering 24-hour delivery service if needed. We are serious about wine and serious about ensuring your collection is kept safe in our temperature controlled facility. Carl's Wine Vault offers practical solutions for every level of collector including temperature and humidity control and absence of light, sound, and vibration. Even if cellars are in homes, most collectors need space for overflow wine.
"We love discovering new wines. Our team is highly skilled at sourcing the best wines from around the world and enjoying the journey of learning each customer's likes and dislikes." With corporate and residential possibilities available, we are able to customize your wine experience to encourage new wine possibilities. We can connect you with exciting new purveyors and vineyards at Carls Tasting events to create opportunities for flavor development. We serve clients all over SW Florida and invite you to call us so we can discuss how we can become an extension of your home cellar.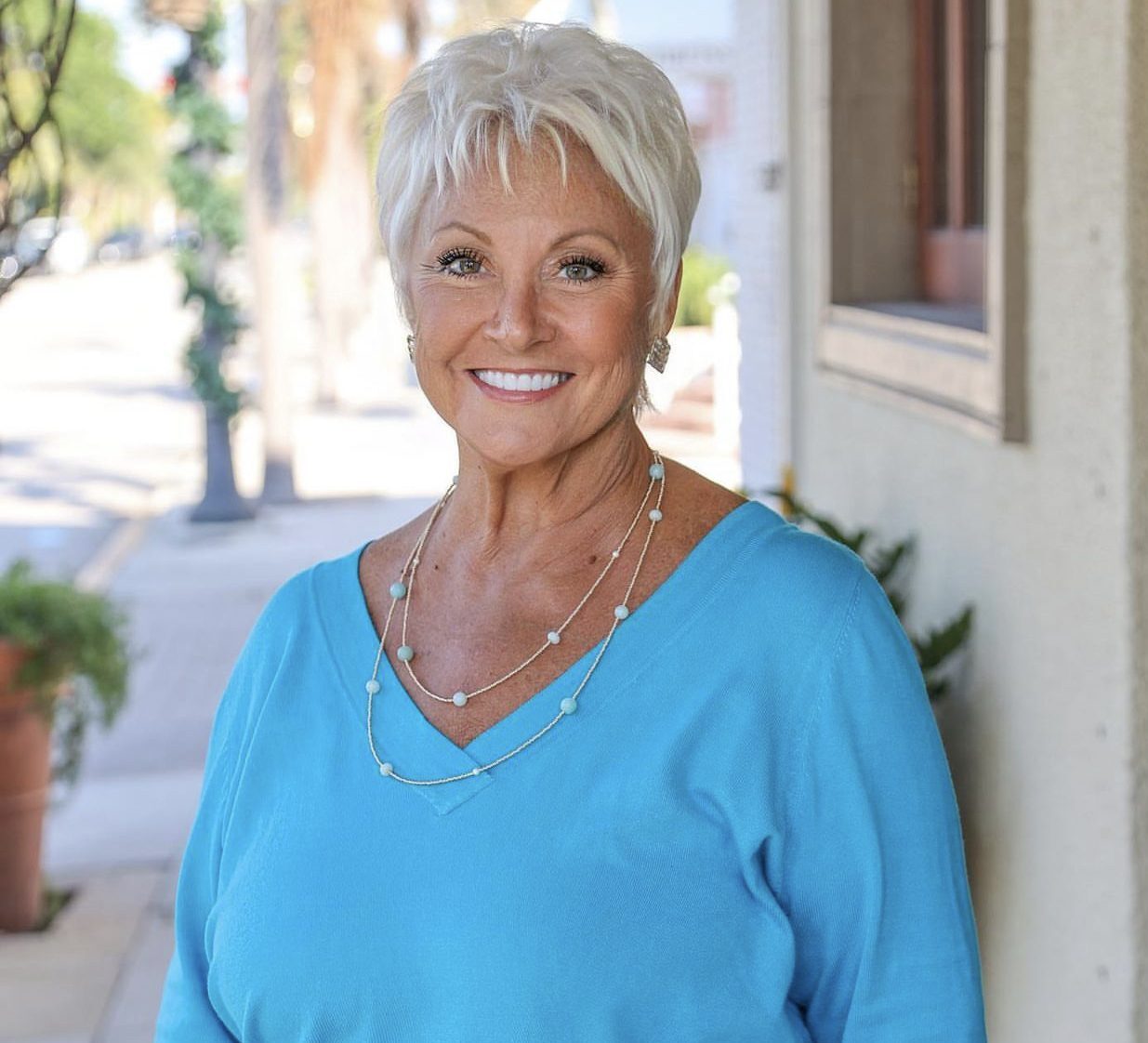 Linda
Linda Lesh is Carl's Wine Director and Client Relations , a position that keeps her busy. She oversees Carl's wine inventory, including managing the storage cellars, as well as private collections throughout the area. When Rachel Keller and Dana Sjostedt opened Carl's Wine Vault in February 2021, they brought her on to manage the business. Her vast experience in business and management made her the perfect fit for this new endeavor. Today she serves customers in all areas of the business, from bulk sales and deliveries to working with guests one-on-one, to help them find just the right fit for their prized collections .
Private & Commercial Wine Lockers
With more than 10,000 square feet of climate-controlled, maximum security protection, including backup generators and the region's only solar-powered system, you can be certain your valuable collection will withstand virtually any weather conditions. Rated for Category 5 force storms, we provide 24/7, 365 days a year of uninterrupted power supply. Our concierge-level services are unparalleled, and our competitive pricing, as well as an industry-leading team of wine professionals, provide comprehensive guidance on all aspects of wine acquisition, inventory, evaluation, storage, logistics, and liquidation.
| | | | |
| --- | --- | --- | --- |
| | Size  | Capacity | Sq. Ft |
| Small  | 33"x27"x88" | 36 cases / 432 bottles | 6.2 |
| Medium | 30"x60"x88" | 84 cases / 1,008 bottles | 12.5 |
| Large  | 60"x60"x88" | 150 cases / 1,800 bottles | 25 |
| Extra Large | 5'x10' | 224 cases / 2,688 bottles | 50 |
| Supersized | 10'x10' | 308 cases / 3,696 bottles | 100 |
* Locker size approximate
** Case capacity based on standard Bordeaux -size box 10" Wx12"Hx14"

Cellar Consultation
Our cellar consultation services include an onsite visit of your cella,r a review of your collection, assessment of drinking window, appraisals for insurance, probate, divorce settlements, certificates of provenance, recommendations, and facilitating the acquisition/sale of investment-grade wines and inventory management.