Del Mar's recent partnership with HailStone Winery has created a unique opportunity for diners to truly experience the pairing of Mediterranean cuisine with locally crafted vino. Customers can now enjoy their favorite dishes with a special selection from HailStone, enhancing the flavors and sophistication of the meal. The combination of traditional flavors and tastes, along with the local flare of Hailstone, is sure to make a memorable experience. With this collaboration between Del Mar and Hailstone winery, 5th avenue south is now home to an innovative local-fresh dining experience that simply can't be matched. 
General manager Rick Giannasi is a familiar face from the Avenue as a Cameron Mitchell regular. With fifteen years of experience under his belt, he leads Del Mar with skill and efficiency. Whether developing successful strategies or taking care of customers hands-on, Rick Giannasi has carved out an important role as one of Cameron Mitchell's most valued assets. Del Mar had been searching for a wine program that was special; something to set it apart from other restaurants. They wanted one that not only tantalized the taste buds with distinct flavor and texture, but also captured the essence of their Mediterranean menu. Fortunately, they found exactly what they were looking for – right at home! Local winemakers from Hailstone Winery have crafted a uniquely delightful concoction for Del Mar to call its own – robust in taste, yet bursting with subtle intricacies that delight the palate. Whether you're a connoisseur of fine wines or someone just trying something new, there is definitely a vintage to try!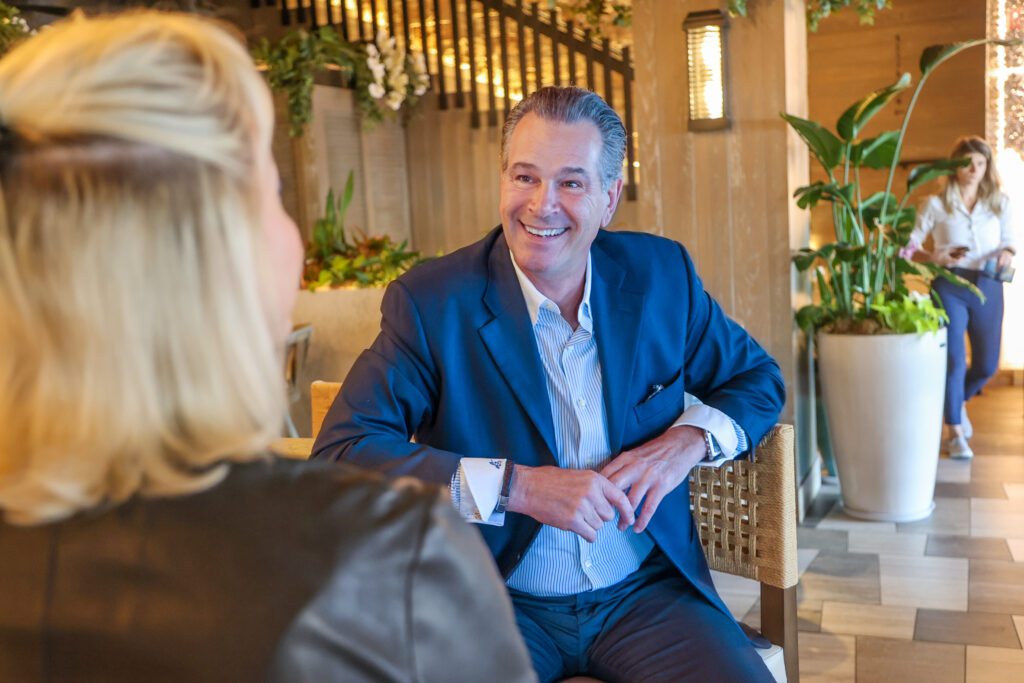 Hailstone Vineyards Owners Chris and Jessica of Hailstone were the likely decision as local diners on the 5th Avenue scene. Chris Zazo, a native of the Midwest and owner of Hailstone Winery, has long nurtured his love for food, wine and the weather. Growing up on a family farm that blended topsoils for various uses gave him a unique understanding of how nature's elements intertwined with the products produced from them. Jessica is an integral part of their winery; her responsibilities range from creating connections with longtime clients and newcomers to bottling and shipping operations. Away from the winery, Chris and Jessica share their lives between Napa, California and Naples, Florida. Del Mar and Hailstone are the perfect combination of classical favorites and remarkable flavor profiles, Hailstone wine and Mediterranean Cuisine have joined forces to offer diners an unforgettable experience. Indulge in the stunning assortment of traditional delicacies combined with a curated collection of tasty wines crafted locally. Paired together, the rich flavors will heighten each bite, creating a truly cohesive and sophisticated dining experience. Whether you are an experienced connoisseur or just looking for something new, it is guaranteed to leave you wanting more.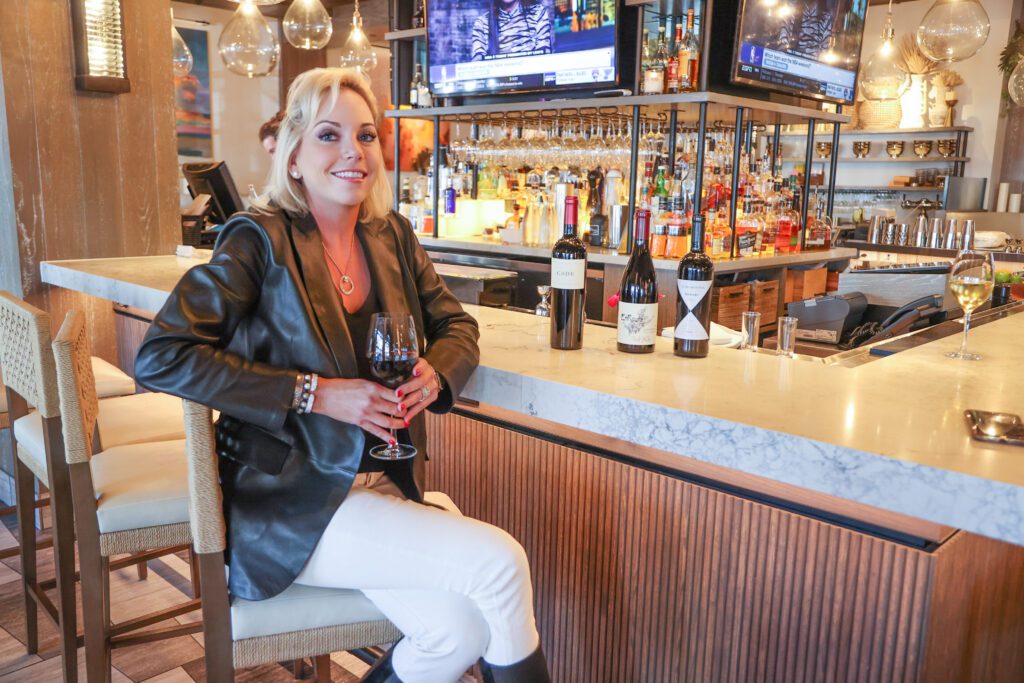 "As regulars in the Naples Scene, the Hailstone Brand was the perfect fit for our wine accompaniments." Giannasi encourages diners to "Come let us take you on a culinary adventure and experience the exciting regional flavors of the Mediterranean. Our chefs have crafted artful dishes featuring your favorite local seafood, produce, and vibrant spices that transport you to the different coastal regions of Greece, Southern Spain, Morocco, France, Italy and Turkey". With shareable dips and spreads, flatbreads, chilled shellfish – all served with your favorite glass of wine, how can you complain? Offerings from their wood-fired grill such as their Lamb Tagine provide something heartier for those looking to enjoy an entrée family style or have an accompanying bottle of wine for a truly incomparable experience! Indulge in traditional staples with their rotating seasonal offerings – and get ready to embark on a memorable journey full of exquisite dishes and great wine!
By: Samantha Bloom
Sponsored by Carl's Wine Vault