With our priorities in check for the new year, we are thinking of adding antioxidants to our diet without making it feel like work. With all of the ongoing health studies to corroborate a need for a collection, we started sipping white wine to get started. We started sipping white wine to create an antioxidant-rich collection that will make your evening routine feel like an indulgent treat. 
 Whether you're new to the world of white wine or a seasoned collector, it's important to establish your specific collection favorites before you begin purchasing wines. From storing your collection to sharing with friends, here are some tips on collecting white wine. 
Determine your budget. Before you can begin shopping, it's important to determine how much you can afford to spend on your collection.Depending on the type of white wine you are looking for, prices can vary. Generally, white wines can range from as low as $10 per bottle up to $50 or more for higher-end varieties. If you are looking to purchase white wine, it is best to shop around to get an idea of the different prices and brands available. 
Research and decide which types of white wine you would like to collect. Consider researching which wines are popular, what the experts are recommending, and the different varietals of white wine. 
If you're looking for easy to drink white wines, Let's start sipping!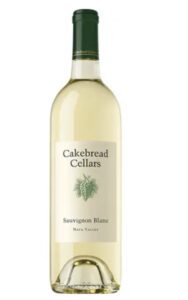 Sauvignon Blanc has a crisp and slightly dry flavour that pairs well with seafood, salads, and other light dishes. Sauvignon Blanc is a dry white wine with a range of flavour components depending on the individual producer and vintage. Common flavour notes include citrus, green apple, grass, herbs, bell pepper, and mineral. Depending on the region, it may also have tropical fruit, stone fruit, and honey aromas and flavours. It is typically high in acidity and pairs well with fish, salads, and light cheeses. Sauvignon blanc is a light-bodied white wine that pairs particularly well with seafood and fish, as well as salads and other light dishes. We always suggest a Cake Bread! It also works well with dishes that have a tangy or acidic component, such as citrus-based sauces and vinaigrettes. Additionally, sauvignon blanc can be enjoyed with goat cheese, asparagus, green beans, mushrooms, and artichokes.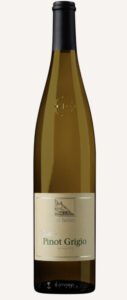 You could also try a Pinot Grigio, which is a light-bodied wine with fresh citrus and floral flavours. Lastly, a Riesling is a great option with soft fruity aromas and a sweet, balanced finish. Pinot Grigio is a light-bodied white wine with a crisp, refreshing taste. Expect to find notes of citrus, melon, apple, pear, and stone fruit, as well as subtle hints of nuttiness and herbs. It can also have a slightly floral aroma. Many people also notice a light mineral flavour. All of these elements work together to create a balanced, refreshing white wine that pairs well with many dishes. It an ideal companion to light appetizers such as salads, seafood, and vegetable dishes. It also goes well with white meats like pork, chicken, and turkey. We pair Terran Tradition with a heartier meal, it pairs nicely with mild cheeses, risotto, and light pasta dishes.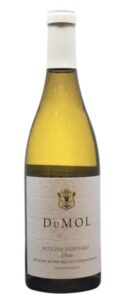 Chardonnay is known for its bright, crisp flavours that often feature notes of citrus, apple, pear, melon, pineapple, oak, butter, and toast. Its acidity ranges from low to medium and it may also have flavours of vanilla, honey, butterscotch, and tropical fruits such as mango, guava, and papaya. Depending on the region, certain chardonnays may have an oaky, smoky, or buttery flavour, you can never go wrong a Dumol. 
Champagne is a luxurious and celebratory drink that has become a staple for special occasions. It's bubbly, light, and full of flavour. Not only does it taste great, but it also helps to set the tone for a memorable event. It can add a spark of glamour and sophistication to any gathering and is sure to bring a smile to everyone's face. Champagne is often thought of as a celebration wine. But it can be so much more! Discover the many fantastic dishes that pair perfectly with champagne, including fancy French desserts, breakfast items and some surprising foods like potato chips! Classic pairings include salty snacks such as oysters and caviar, rich cheeses like brie and camembert, and fruity dishes such as poached pears or mango salsa. Fried chicken and French fries are also a popular pairing. For a light, summery meal, try champagne with a salad topped with fruit and nuts, or a grilled white fish. For a more decadent option, pair champagne with a rich and creamy pasta dish. Whatever you choose, your meal will be sure to sparkle! 
Purchase. Online or in person, may vineyards have local tastings and you can try before you buy. Many vineyards offer tours and tastings of their wines, giving you the opportunity to learn more about different types of wine and sample some of the best varieties. You can also often find special events like food and wine pairings, holiday tastings, and more locally. 
Store. To properly store white wine, it's best to keep it in a cool, dark place. The ideal temperature for white wine is around 45-50 degrees Fahrenheit. You can keep your white wine in a wine refrigerator, or you can use a regular refrigerator if you set the temperature lower than what you would normally use. Make sure the humidity level is low, as too much humidity can cause the cork to become moldy and the wine to spoil. Additionally, the bottle should be stored on its side so that the cork remains wet, which helps preserve the flavour and prevent air from entering the bottle. Storing wine on its side helps to keep the cork moist, preventing it from drying out and allowing air to enter the bottle. This helps to preserve the wine's flavour and aroma. Additionally, the weight of the wine helps to keep the cork firmly pressed against the bottle, preventing any seepage. 
Enjoy! Once you have your collection stored and ready, it's time to enjoy! Share your collection with friends and family, host a wine tasting, or simply sip and savor each glass.